Nov. 20, 2012 – Utah county commissioners, county attorneys, county administrators and other local leaders asked questions, received project updates and talked about their TWE Project support at the 2012 Utah Association of Counties Annual Convention, held Nov. 14-16 in St. George, Utah.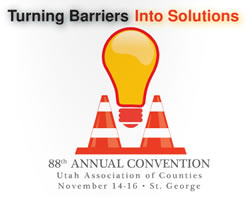 For the fourth consecutive year, TransWest Express LLC was among the sponsors and exhibitors at the UAC convention, hosting an informational booth that included a map of the transmission project's proposed and alternative routes, a handout detailing the project and its estimated property tax payments to Utah counties, and the latest public newsletter from the federal agencies preparing an Environmental Impact Statement for the TWE Project. The Draft EIS is scheduled for release in spring 2013, with a Record of Decision scheduled in 2014. Commissioners said they welcomed the additional infrastructure investments in their counties, especially the associated jobs and economic benefits.
The 88th UAC Annual Convention brought together county leaders for a variety of educational workshops, training classes and networking opportunities. Operated by the 29 counties of Utah, the Utah Association of Counties helps county officials provide effective county governance to their citizens.
The TransWest Express Transmission Project is 600 kV, 3,000 MW direct current transmission line planned to connect Wyoming's high-capacity wind energy supplies with the electricity demand in the Desert Southwest, while also providing important new reliability and capacity for the overall Western U.S. power grid. About 434 miles of the TWE Project's proposed route lies within the State of Utah, approximately two-thirds of which TransWest is proposing on federal land.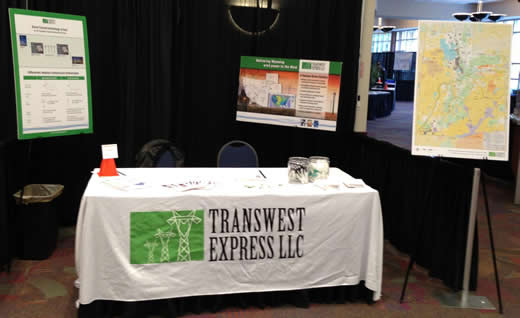 # # #