Aug. 31, 2018 – Continuing its commitment to participate in energy-related collaborations and conversations in Utah, TransWest Express LLC sponsored two key Utah energy conferences this summer. Both events provided opportunities to discuss critical energy infrastructure investments such as the TransWest Express Transmission Project and to answer project questions from local governments, environmental organizations and others in attendance.
In May, TransWest was among the sponsors of the Utah Governor's Energy Summit, dedicated to "knitting together diverse perspectives... to chart new paths for the responsible growth of the energy and minerals sector." Held in Salt Lake City, the conference featured remarks from Utah Governor Gary Herbert, the Governor's Energy Advisor Dr. Laura Nelson, Colorado Governor John Hickenlooper, and former Energy Secretary Ernest J. Moniz, among others. It was the seventh year of the annual Utah energy summit, and TransWest's seventh year of sponsorship and participation.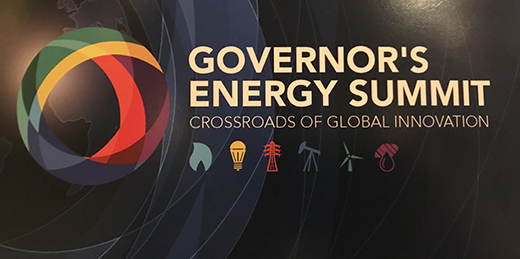 In August, TransWest was among the sponsors of the Uintah Basin Energy Summit, held annually in Vernal to provide "local updates and insights into the energy industry affecting the Basin." According to the Uintah Basin Standard, "close to 600 members of the industry and local officials" attended the two-day event. It was TransWest's fourth year of sponsorship and participation. TransWest representatives updated attendees about the TWE Project, an HVDC electricity transmission line that will cross about 100 miles of Uintah County and Duchesne County, primarily co-located with existing transmission lines. The TWE Project construction will create hundreds of jobs along the route, and pre-construction activities such as surveying and land title research are also supporting jobs in the Uintah Basin. Once built, the TWE Project will pay significant property taxes in every county that it crosses.
In total, about 390 miles of the TWE Project transmission line will be located in Utah, representing hundreds of millions of dollars in new infrastructure investment, including a terminal site permitted and planned near Delta, Utah.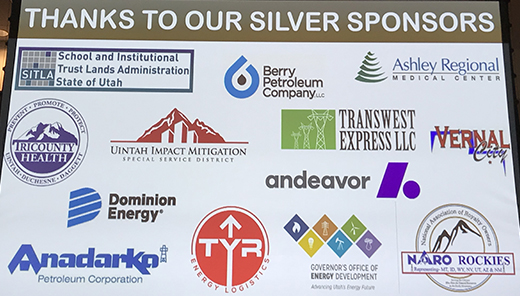 - XXX -