Sept. 1, 2010 – TransWest Express LLC joined Sweetwater County business owners, city officials, state elected representatives and other interested citizens at a wind industry educational event and dinner last night, hosted by the Wyoming Power Producers Coalition, the American Wind Energy Association, the Rock Springs Chamber of Commerce and other sponsors.
Called the "Rock Springs Wind Road Show," the event was the third in a series of opportunities for Wyoming communities to learn more about the wind industry and the new transmission lines that will be needed to help get Wyoming's wind energy to the markets that need it.
TransWest Express LLC provided information and answered questions about its TransWest Express Transmission Project, a proposed 3,000-megawatt HVDC transmission line under development. The approximately 725-mile proposed route extends from Carbon County, Wyoming, to the Desert Southwest region of the United States. About 63 miles of the proposed route for the TWE Project crosses through the far eastern edge of Sweetwater County.
The TWE Project and proposed and alternative routes currently are being analyzed in an Environmental Impact Statement by the Bureau of Land Management and Western Area Power Administration as joint lead agencies.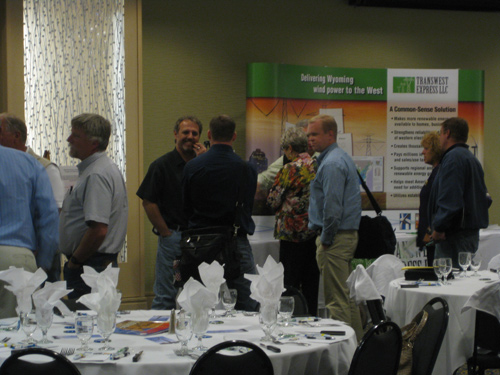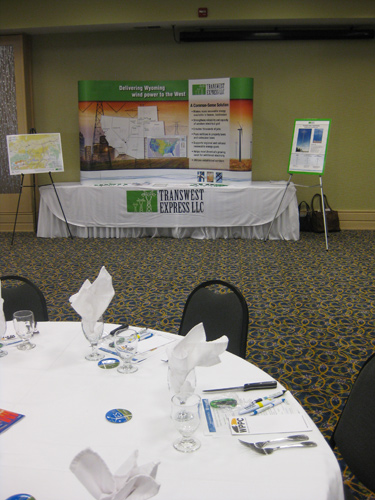 # # #