Nov. 21, 2011 – For the third year, TransWest Express LLC joined the Utah Association of Counties Annual Convention to talk with county representatives, host an exhibit and help sponsor the overall event.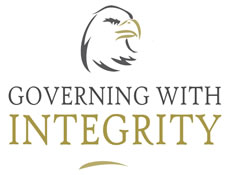 Held Nov. 16-18 in St. George, UAC's convention brings together county commissioners, county attorneys, treasurers, clerks and other county leaders for education, training and networking opportunities. Representatives from TransWest Express LLC were on hand to update officials and answer questions about the TransWest Express Transmission Project, a proposed 3,000 MW HVDC transmission line designed to deliver renewable energy and help strengthen the capacity and reliability of the western U.S. power grid. More than half of the proposed route is located in Utah, primarily following federally designated energy corridors and other linear infrastructure.
Among updates, TWE discussed progress on the Environmental Impact Statement being prepared by BLM and Western Area Power Administration as joint lead agencies, including the completion of public scoping in the first quarter – 13 of the 23 public open houses were held in Utah – and the corridors that continue to be analyzed. An array of detailed EIS information is available on BLM's project website. TWE also outlined the project's recent selection by the new "Rapid Response Team for Transmission," which is a federal effort designed to help accelerate permitting processes, and it heard from many local companies interested in potentially providing a variety of construction-related services for the TWE Project, once permitting has been completed.
Formal speakers at the 87th Annual Convention included Utah Governor Gary Herbert, U.S. Senator Mike Lee and state Representative David Clark.
For more information about the TWE Project and its environmental and economic benefits, visit www.transwestexpress.net.
- XXX -