Contact
More information
For more information about the TransWest Express Transmission Project, contact us at:
TransWest Express LLC
555 Seventeenth Street, Suite 2400
Denver, CO 80202
Potential vendors and suppliers
Please submit your interest via our online form.
Career inquiries
TransWest is not hiring at this time.
Community and media inquiries
Please contact , Communications Director.
Want to support electricity for the West?
The TransWest Express Transmission Project will deliver renewable electricity to homes and businesses while helping strengthen the reliability and capacity of the western electric system. Its construction will generate hundreds of jobs, millions in taxes for local communities and other economic benefits. The project was analyzed by BLM and Western in an Environmental Impact Statement. If you're interested in sharing your support for this transmission project, please write to: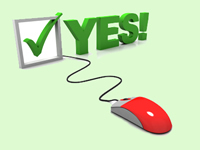 Bureau of Land Management,
Wyoming State Office
P.O. Box 20678
Cheyenne, WY 82003
TransWest_WYMail@blm.gov
Western Area Power Administration
P.O. Box 281213
Lakewood, CO 80228
Thank you. As our nation grows, so does the need for more electric power.
Stay informed

Join TransWest's email list to receive periodic updates and meeting notifications.

Follow us on Twitter.
---
In the news
"To accelerate the creation of a clean energy economy, we will double our capacity to generate alternative sources of energy like wind, solar and biofuels over the next three years. We'll begin to build a new electricity grid that lay down more than 3,000 miles of transmission lines to convey this new energy from coast to coast."
- President Barack Obama, weekly address, Jan. 24, 2009